Entrance Door Transformations
We specialize in customizing
Front Entrance Security Doors!
Design your own unique door
and see "The Difference" we
make to your home!
We custom make heavy duty operative window panels in various shape and sizes including our popular full size window opening option with Double glazed 18 mm thick tempered safety glass. Many customers just admire the Full View Doors which features the amazing custom detailing of your ironwork master piece. A major feedback from our doors has been the amount of outside noise blocked and high energy efficiency our doors have provided to their homes.
The advantages of having opening glass panels is to let fresh outside air flowing though your home when its most needed.
All our operative windows come with high quality magnetized stainless steel mesh for each door panel which are easy to remove at any time for cleaning purposes.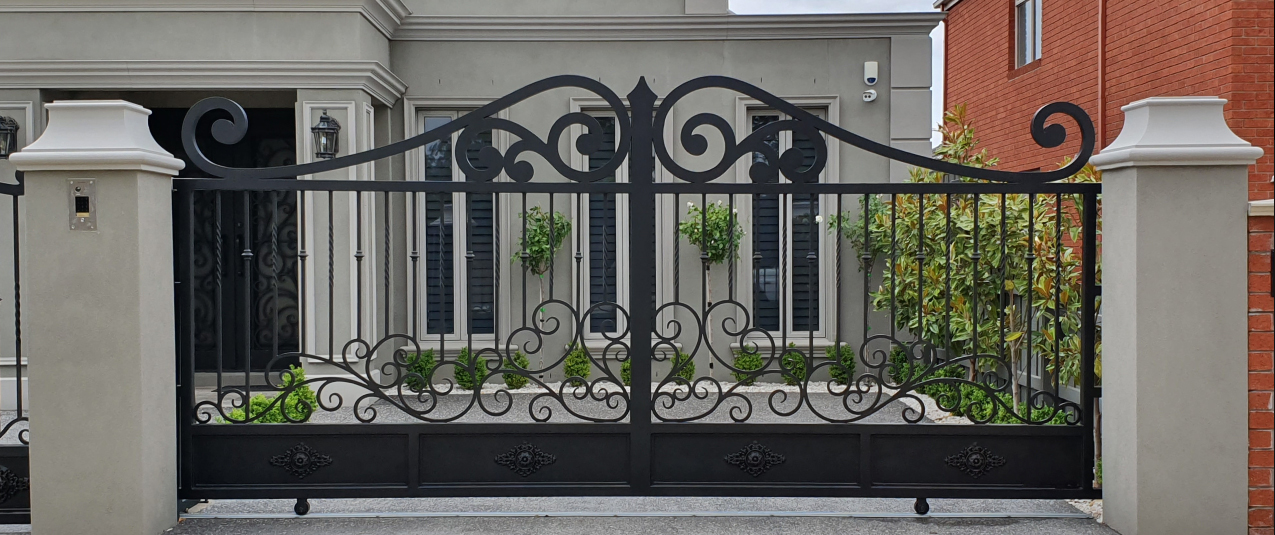 Did you Know?
* The standard fixed glass sidelights can also be custom made by unique wrought iron to have operative window panels.
* Only clear glass will provide maximum natural sunlight into your home.
---
Single Timber door transition to a superior Iron Door
---
Do you need a custom made Arch Door frame? We make all types of iron door frames to fit any arch style opening. The Benefit of a Full Arch Style Frame is having taller doors and walk through clearances.
---
Popular Modern Iron Doors
---
Look what we can create from an old existing timber door! Come see what we can create for you.
Testimonials
What our clients
have to say
Ohhh my goodess – ive honestly never had dealings with anyone in customer service that was as wonderful to deal with. Patience was on a whole new level! Sharon's ideas and creativity helped me through the process! She was always available and always so friendy and bubbly to deal with. I would HIGHLY recommend her to anyone looking to complete their dream look on their home. Sharon you are amazing!
Lisa Totaro

Fantastic professional Company – we have now purchased our second beautiful security door, the design and installation again went as per schedule .The installers did a most fantastic job,some of the best tradesmen i have seen.Not only is this door for security but has also put a class value on the property.Go and check out their showroom ,a great group of people .
William John Vandermeer

We have just had our new front door installed to and to say we are pleased is an understatement. The whole process has been amazing, the staff are great and the quality is exceptional. Thank you for helping to change the look of our home.
Delphi Anderson

We have just had our new front security doors installed and we are truly amazed by the quality and beauty, they have added great value to our home, we love them.
The whole team at the Tullamarine showroom were always very pleasant and helpful. Thank you for providing a great product and service.
Sid M.

The team at Unique Doors are fabulous and their product is truly beautiful. We had our doors installed and the finished product was beyond our expectations. We expected a good result but the reality is amazing. The installers were professional in both their workmanship and the quality and finish of our installation. Thank you one and all.
Sylvia S.